Comédie de Genève
In the Eaux-Vives district, this building will be a place for cultural exchange dedicated to contemporary theatre. It is part of the overall Minergie® project plan of nearly zero energy buildings led by the City of Geneva.
Projectgegevens
Nieuwbouw Comédie de Genève www.comedie.ch
Locatie Geneva, Switzerland.
Bouwkosten 90 million CHF (approximately 75 million €).
Periode Competition: 2009. Design: 2012-2014. Construction: 2015-2019. Opening: 2020.
Opdrachtgever City of Geneva.
Architect(en) FRES Architectes, Paris-Geneva fres.fr
Theateradviseur(s) Michel Fayet, Changement à vue, France mf-scenographe-conseil.com
Capaciteit Two auditoriums: a 500-seat proscenium stage and a 300-seat black box. Two rehearsal rooms, workshops for set construction and costumes, administration offices and public spaces: ticket desk, restaurant, bookstore, and lobby. Total area 16 100 m².
Gebruik Contemporary creation in drama theatre.
Werkzaamheden Full design contract, including basic design to construction.
Adviseur(s) Yann Jurkiewicz, Eckhard Kahle, Kahle Acoustics.
1/5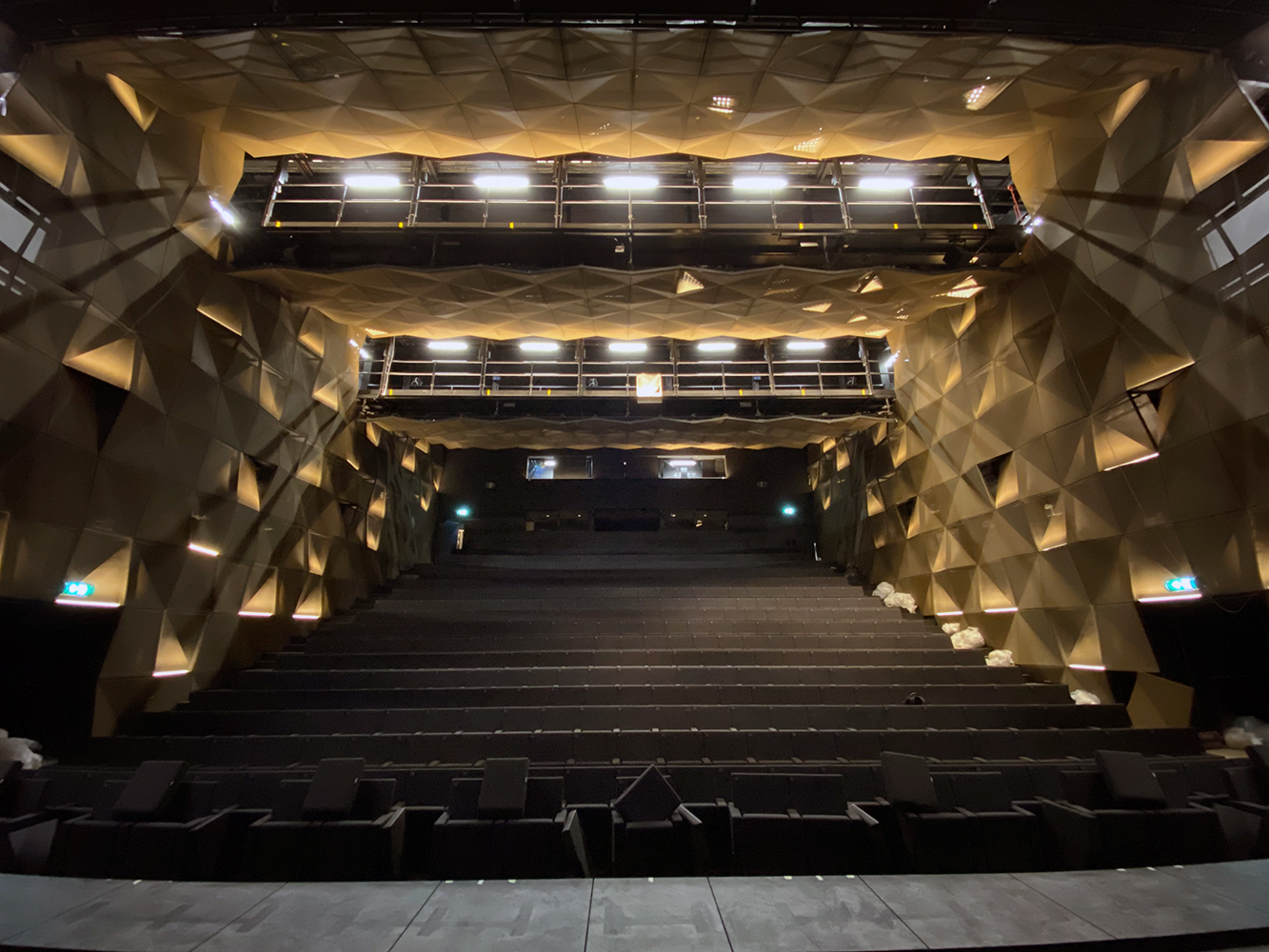 The 500-seat proscenium stage. The expanded metal cladding on the walls and ceiling is transparent to sound and hides optimized acoustic reflection surfaces that help and project the natural voice.

Foto © Kahle Acoustics
2/5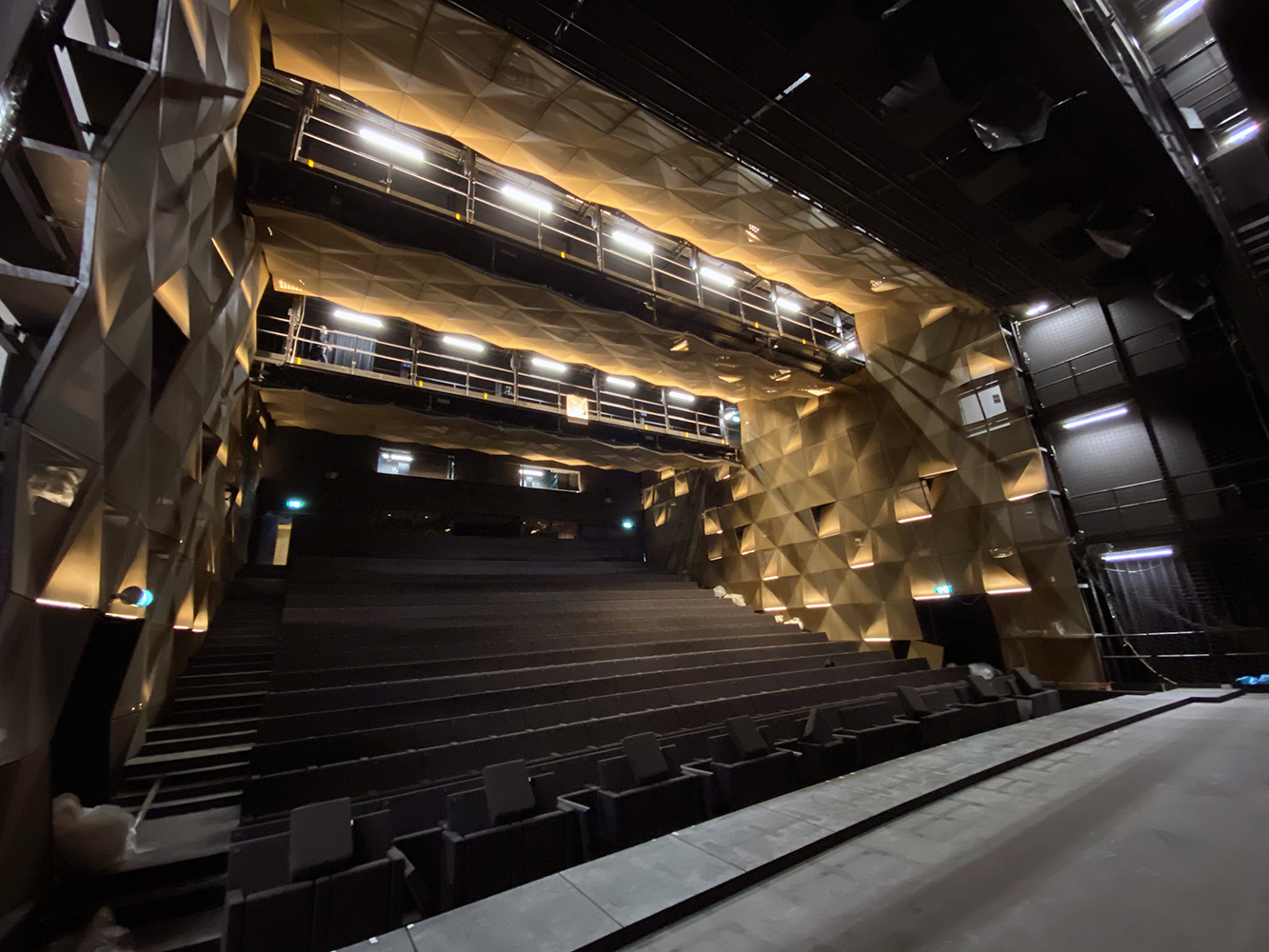 The 500-seat proscenium stage. Between the stage tower and the hall, the side technical galleries and the proscenium grill (in black on the picture) enable an acoustically very active "intermediate zone" for sound projection.

Foto © Kahle Acoustics
3/5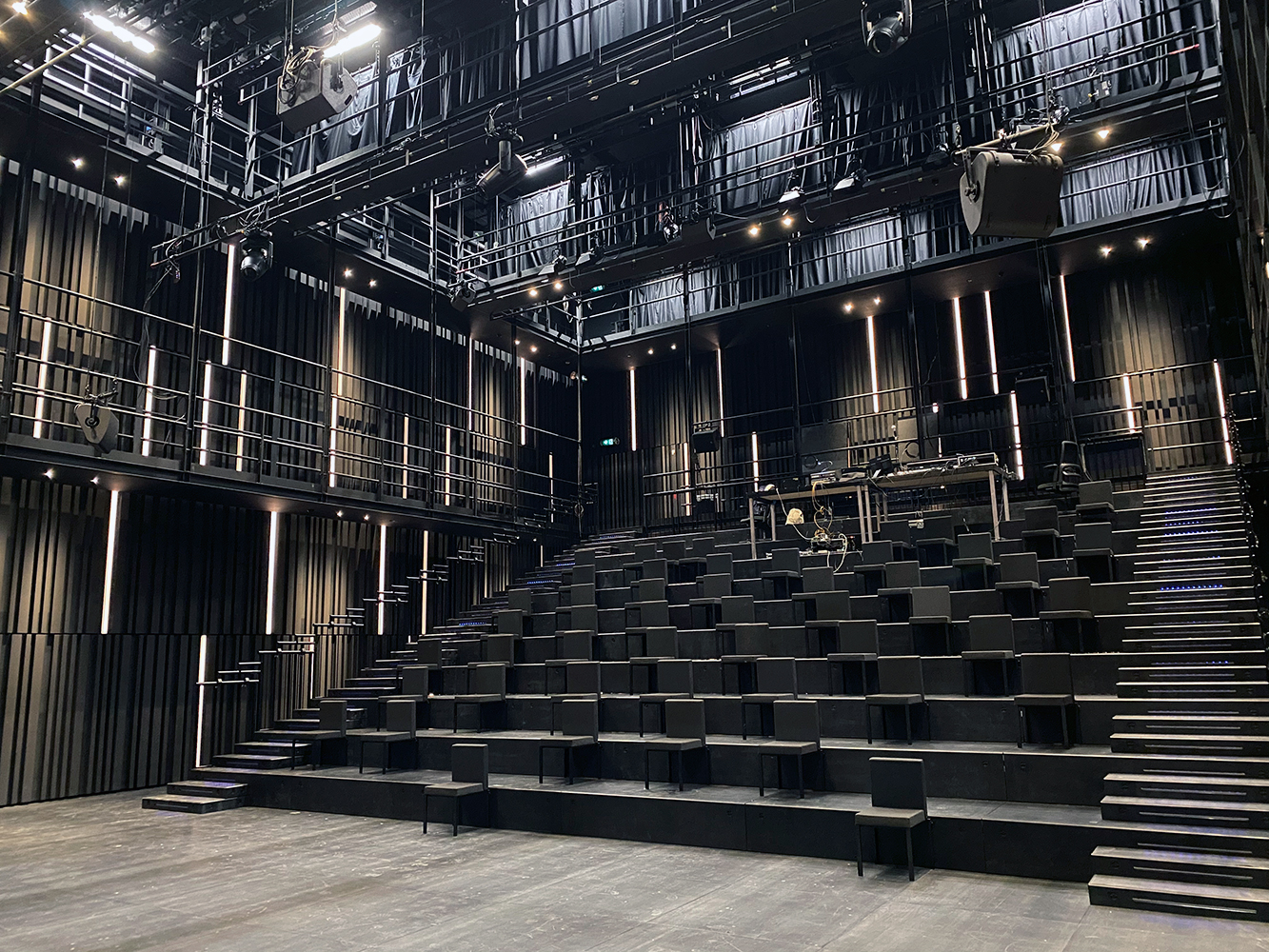 The 300-seat black box or multifunctional hall.

Foto © Kahle Acoustics
4/5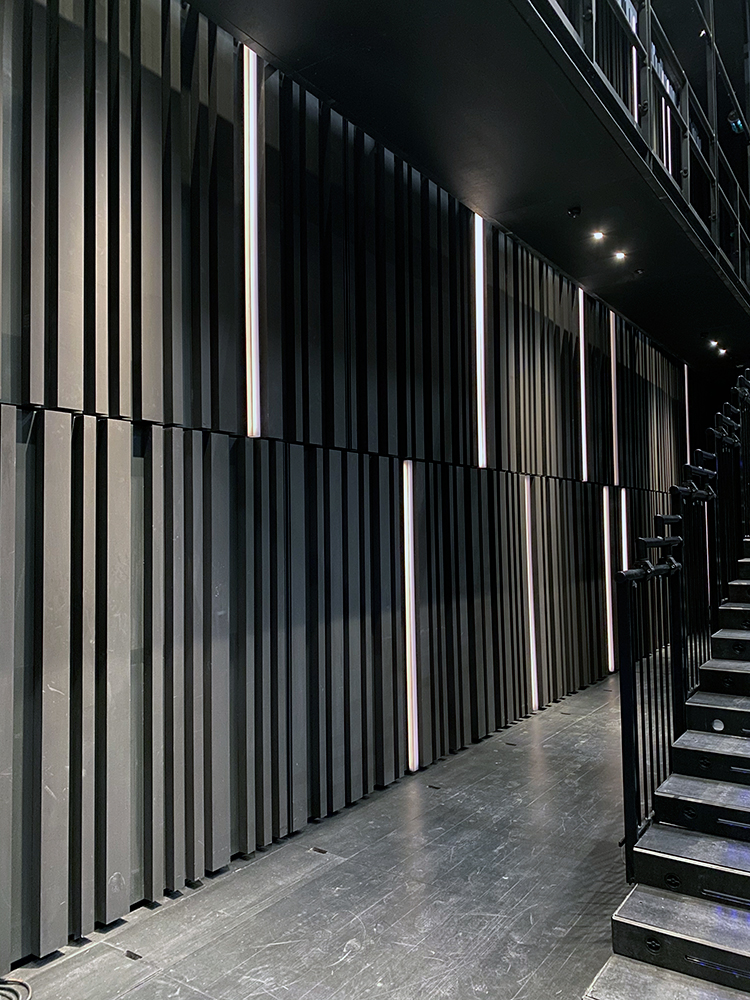 Side-walls acoustic reflectors of the 300-seat black box, or multifunctional hall. An openwork complex made of fibre-reinforced concrete and perforated metal allows for visual uniformity of the various acoustic functions (diffuse reflection or absorption depending on the zone) and technical functions (Halfen mounting channels, very low speed HVAC air blowing, architectural lighting).

Foto © Kahle Acoustics
5/5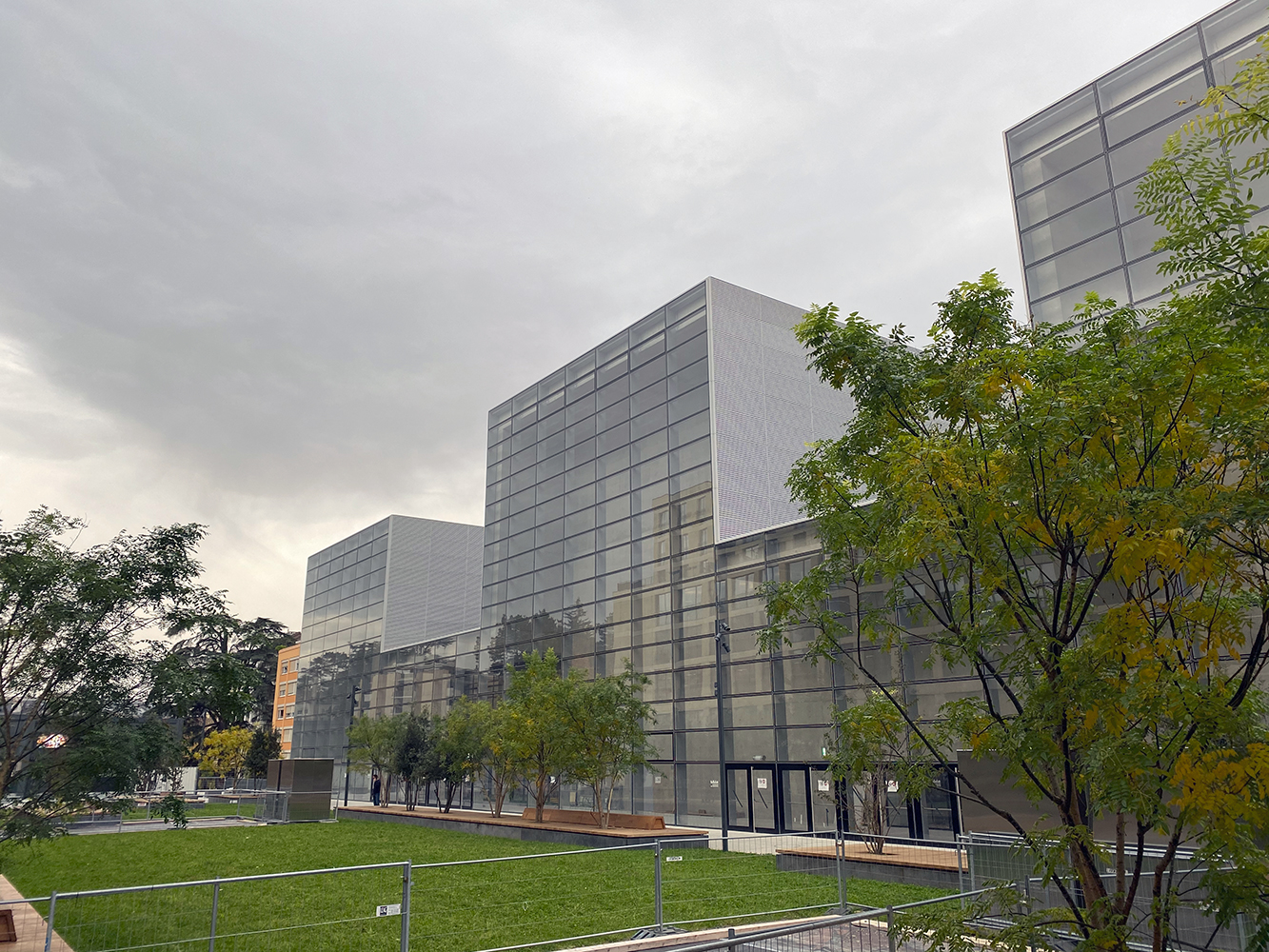 The Nouvelle Comédie, contemporary drama theatre.

Foto © Kahle Acoustics