Axel Springer Media Center, Berlijn
On Zimmerstrasse, a street that previously separated East from West Berlin, OMA designs a modern and vibrant workspace for Axel Springer Media Company. The building contains a large central atrium dedicated to creative and collaborative work, especially in the context of digital innovation. It is one of the largest open spaces in Europe.
Projectgegevens
Nieuwbouw Axel Springer Media Center www.axelspringer.com
Locatie Berlin, Germany.
Bouwkosten 180 million €.
Periode Competition: 2013. Design: 2014-2015. Construction: 2015-2018. Opening: October 2020.
Opdrachtgever Axel Springer.
Architect(en) Rem Koolhaas, OMA, Rotterdam www.oma.com
Capaciteit All the facilities of the eleven-storey building are distributed across interconnected terraces around a 25-metre high atrium. The latter is the key component around which 25 000 m² of office units accommodates 3 500 employees. Apart from these units, the building contains a ground floor lobby with event spaces, a meeting bridge, a roof top bar with a pool, a kindergarten, media rooms, TV broadcasting studios (N24), and the Axel Springer Akademie. Approximate total gross floor area 82 000 m².
Gebruik The building creates additional space for the company's growing business divisions, particularly its digital departments.
Werkzaamheden The mission is to create comfortable room acoustic conditions throughout the building, including in the atrium and in the open plan offices, where suitable speech intelligibility, privacy and sound levels are required in order to offer the best working conditions.
Adviseur(s) Eckhard Kahle, Thomas Wulfrank and Juan Óscar García Gómez, Kahle Acoustics. In collaboration with KNP Building Physics and Transsolar for building acoustics and thermal insulation.
1/9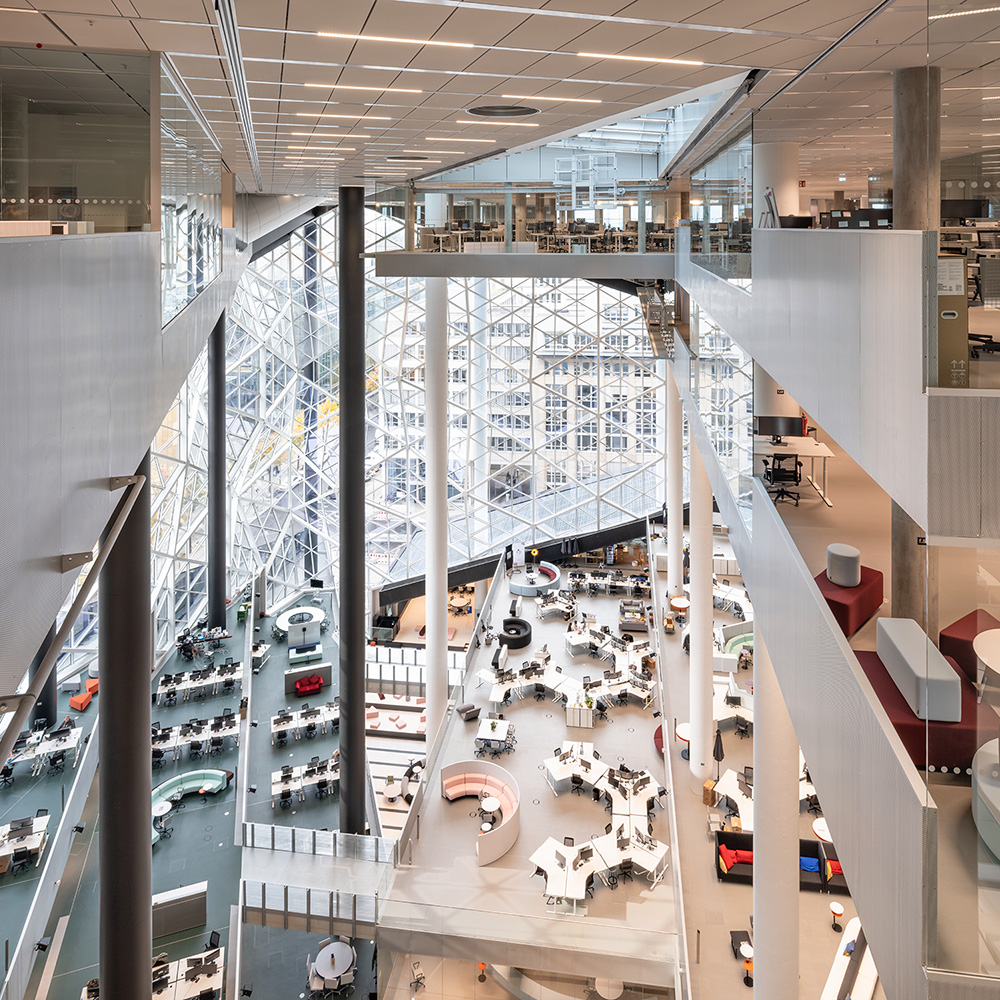 View onto the asymmetrical terraced floors which form the "digital valley".

Foto © Pierer.net
2/9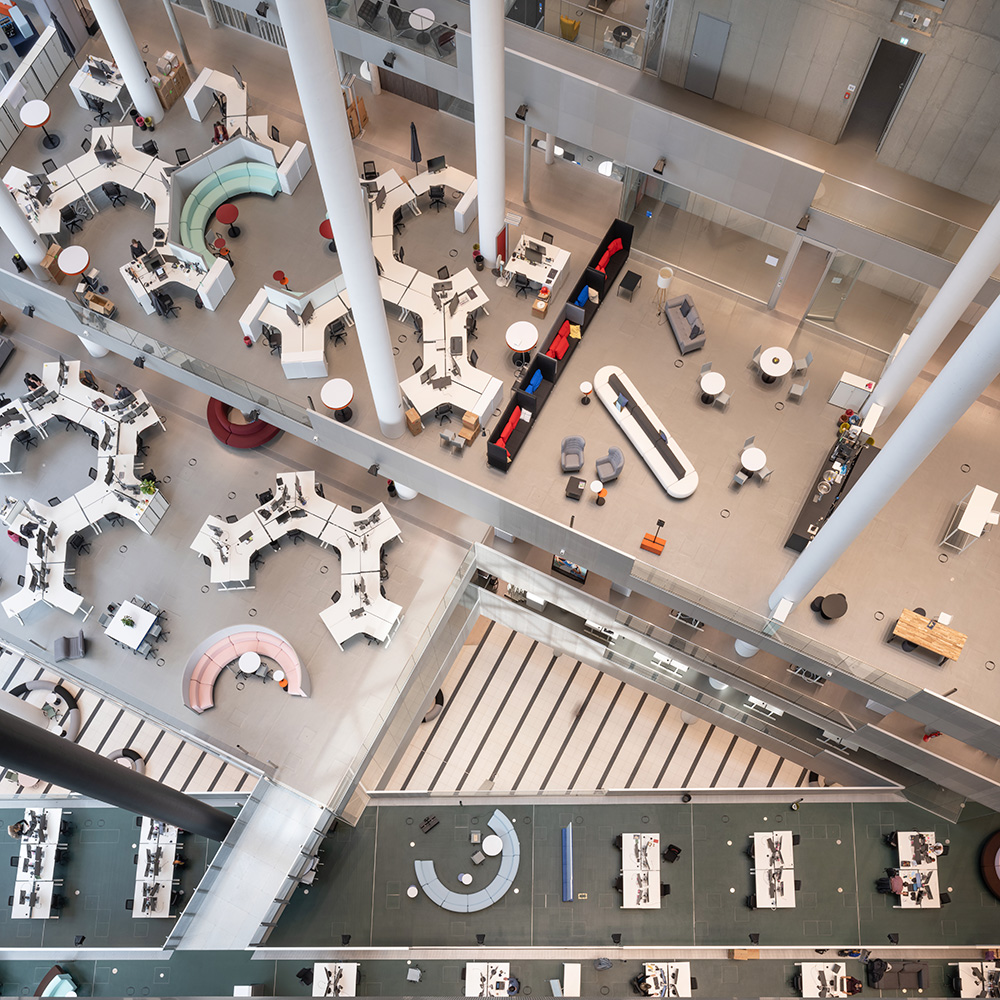 Three levels can be accessed by the public: ground floor lobby, meeting bridge, and roof-top bar. From the meeting bridge one can see the daily functioning of the company. The ground floor contains studios, event and exhibition spaces, canteens and restaurants.

Foto © Pierer.net
3/9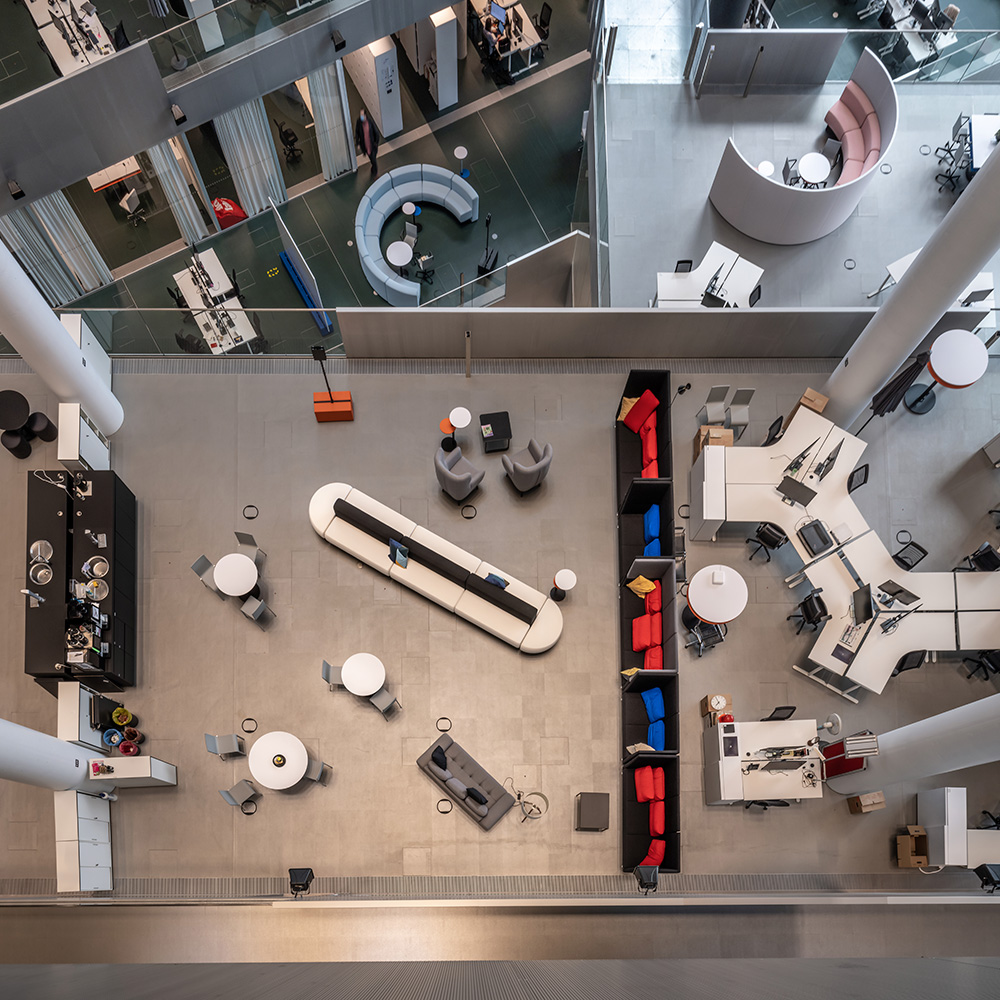 Three levels can be accessed by the public: ground floor lobby, meeting bridge, and roof-top bar. From the meeting bridge one can see the daily functioning of the company. The ground floor contains studios, event and exhibition spaces, canteens and restaurants.

Foto © Pierer.net
4/9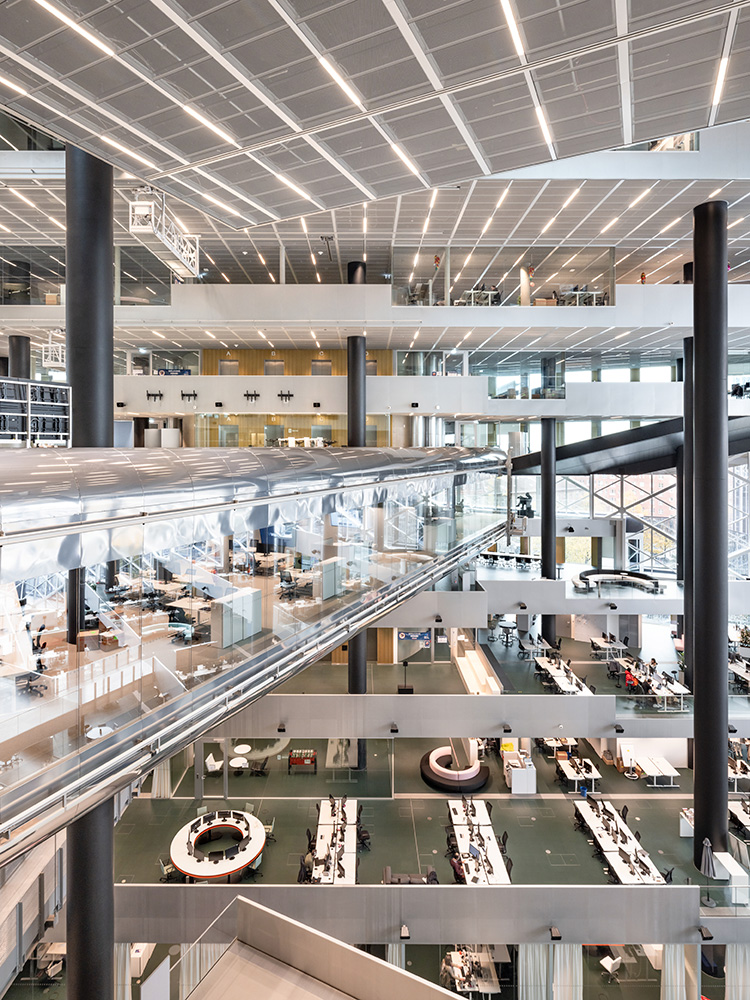 Each floor contains a covered part as a traditional work environment, which opens up onto the terraces of a 45-meter-high central atrium. A glass news bridge floats in the middle of the atrium.

Foto © Pierer.net
5/9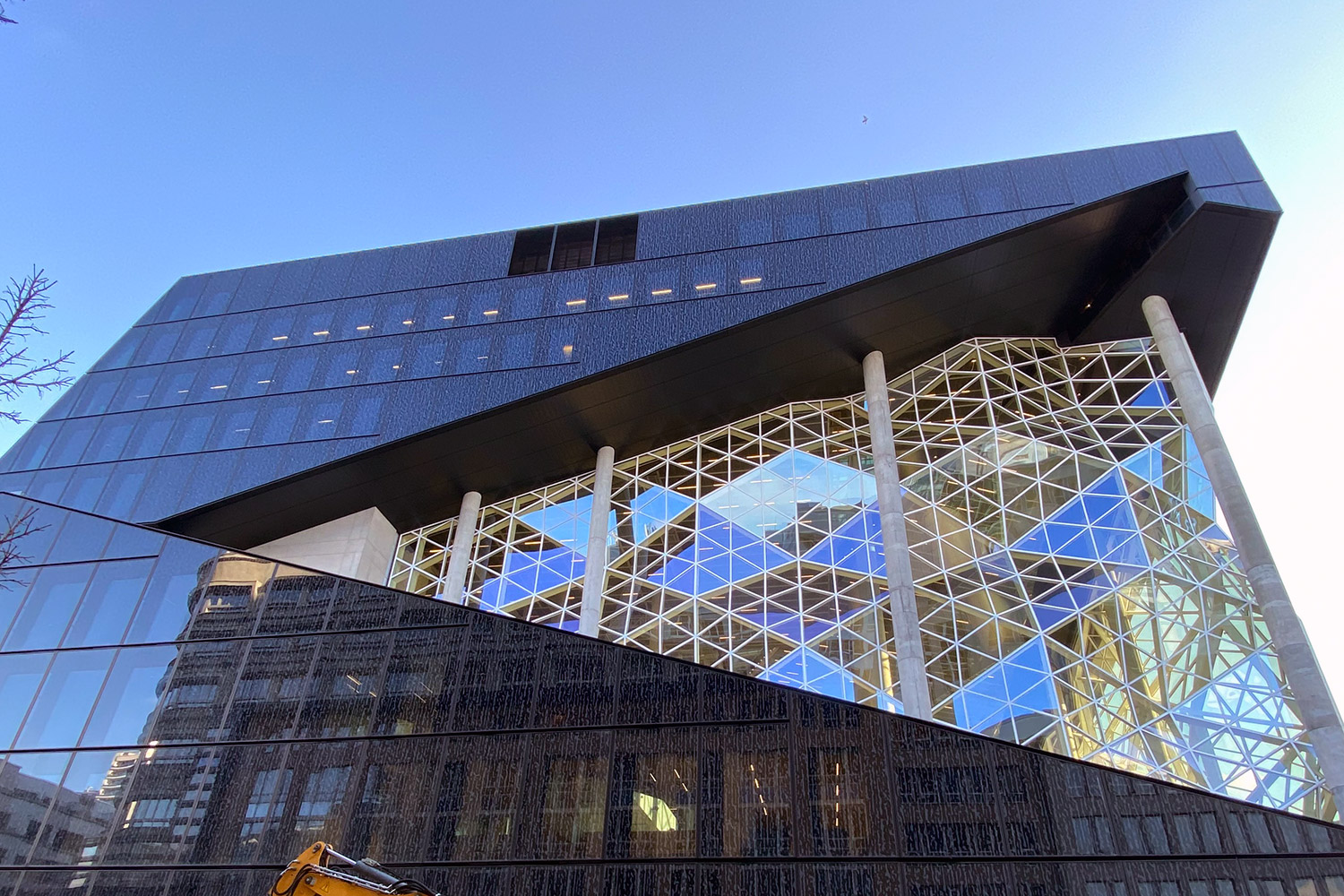 The 52 000 m² new headquarters of the multimedia group Axel Springer houses 3 500 employees on eleven floors, distributed around a vast central atrium. The Axel Springer Campus also has a 4 000 m² roof garden (not visible from the street).

Foto © Kahle Acoustics
6/9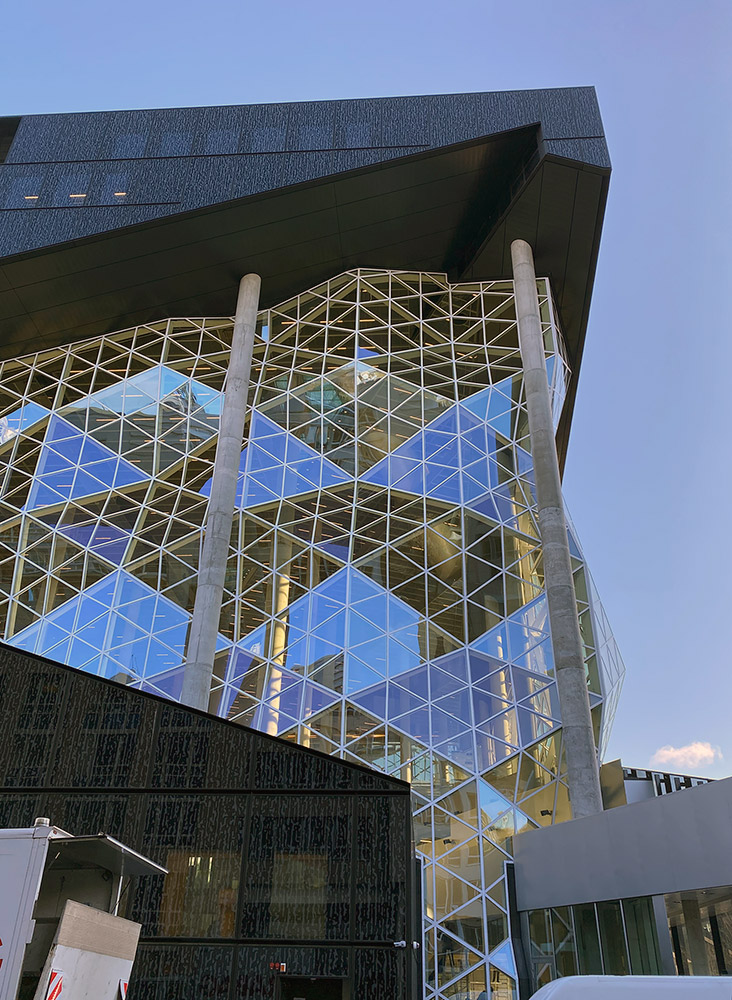 Perspective view on the geometrically inclined glass panels of the large atrium of the headquarters.

Foto © Kahle Acoustics
7/9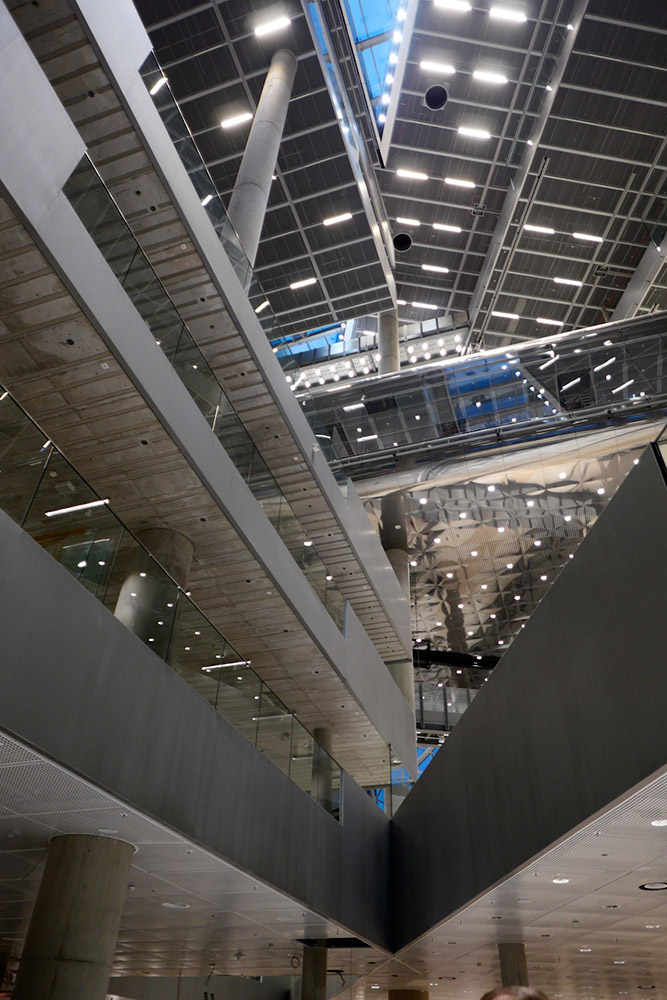 Acoustic absorption of the eleven ceiling soffits of the interconnected terraces.

Foto © Kahle Acoustics
8/9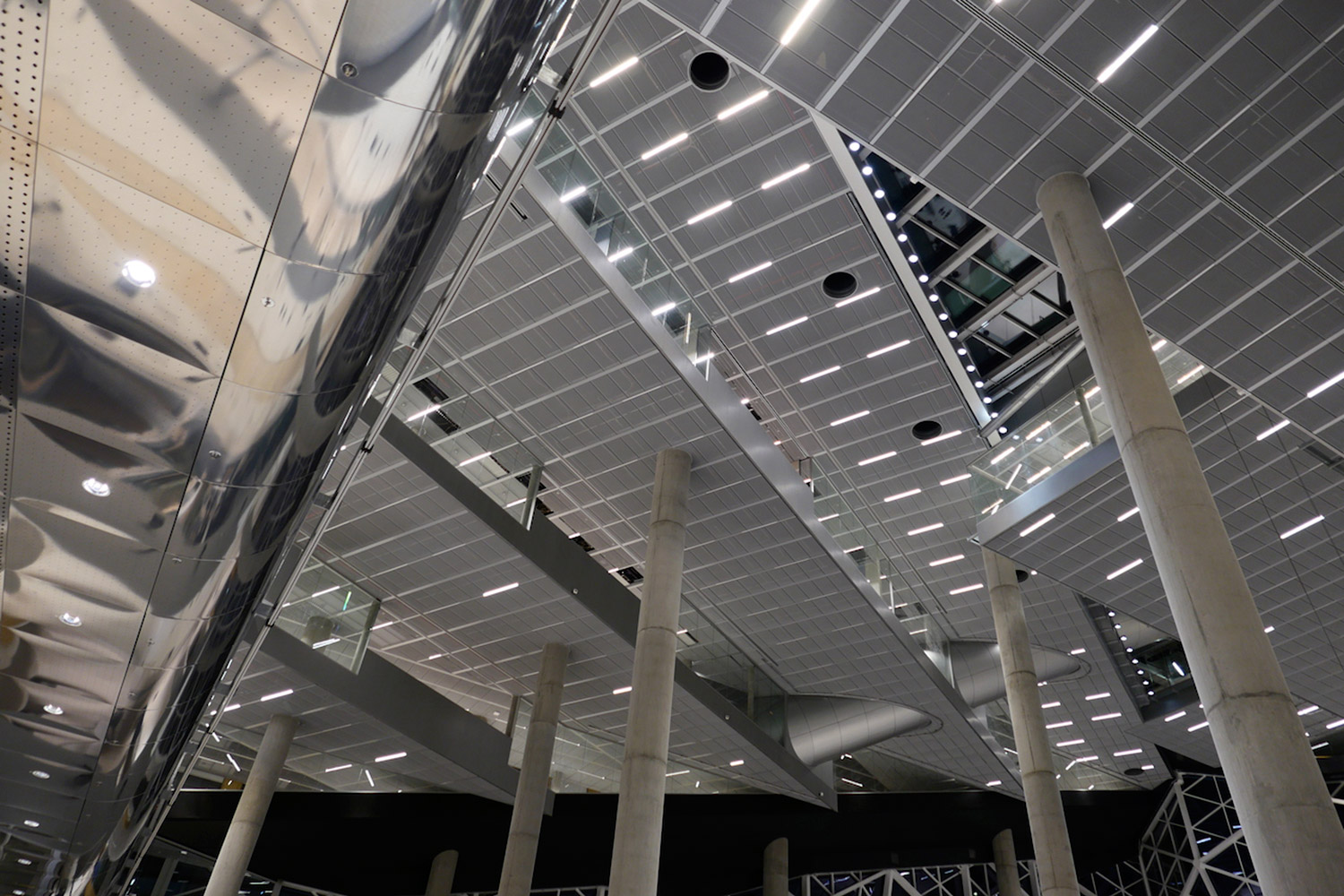 Acoustic absorption of the eleven ceiling soffits of the interconnected terraces.

Foto © Kahle Acoustics
9/9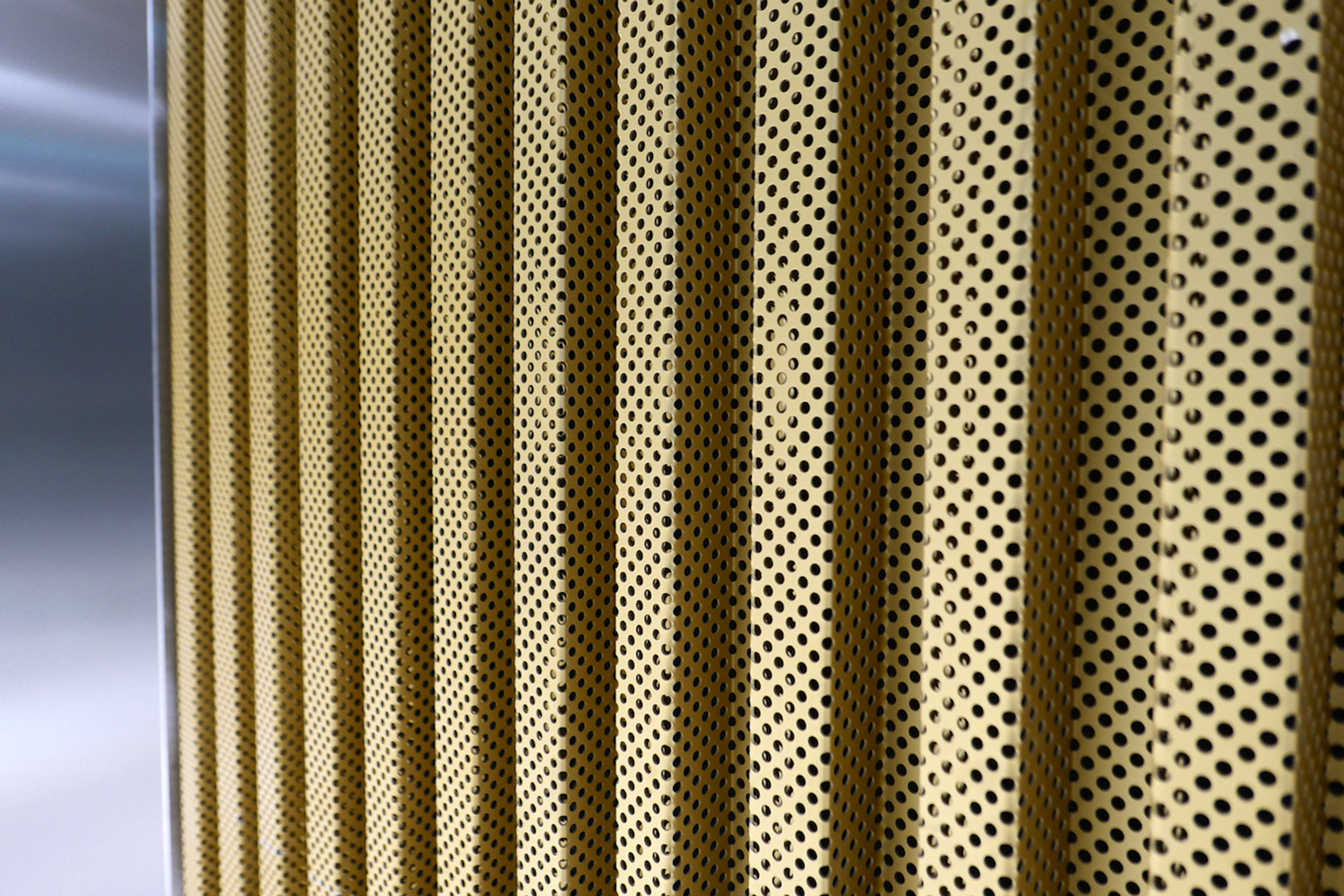 Acoustic absorption material detail on some of the walls.

Foto © Kahle Acoustics