Suzhou Culture and Arts Centre
New building containing a 1 200-seat opera hall, a 500-seat dinner theatre, cinemas and a science museum.
Information Sheet
New Build Suzhou Culture and Arts Centre.
Location Suzhou, China.
Project Cost 30 million € for the opera hall, 130 million € for the global project including a sciences museum and a multiplex cinema.
Time Frame Design phase: 2004-2005. Construction: 2005-2007. Opened: September 2007.
Owner Suzhou Science & Cultural Arts Center.
Architect(s) ECADI (Eastern China Architectural Design Institute), Shanghai www.ecadi.com
Theatre Planner(s) Theatre Projects Consultants (TPC), London theatreprojects.com
Seat Count A 1 200-seat opera hall and 500-seat dinner theatre. Total area 18 000 m².
Uses Opera hall: Occidental and Chinese opera, symphonic and chamber music orchestras, recitals, amplified events. Theatre: dinner theatre for performances and jazz. Cinema and museum.
Services Concept of variable acoustics for the 1 200-seat opera (classical as well as amplified music in addition to operatic performances). Comprehensive acoustic consulting services including supervision of design, studies, and opening services.
Team Eckhard Kahle, Project Manager, Brian Katz, Nathalie Faillet, Kahle Acoustics. In collaboration with Zhang Kui Sheng Design Institute, Shanghai, for local construction supervision.
1/8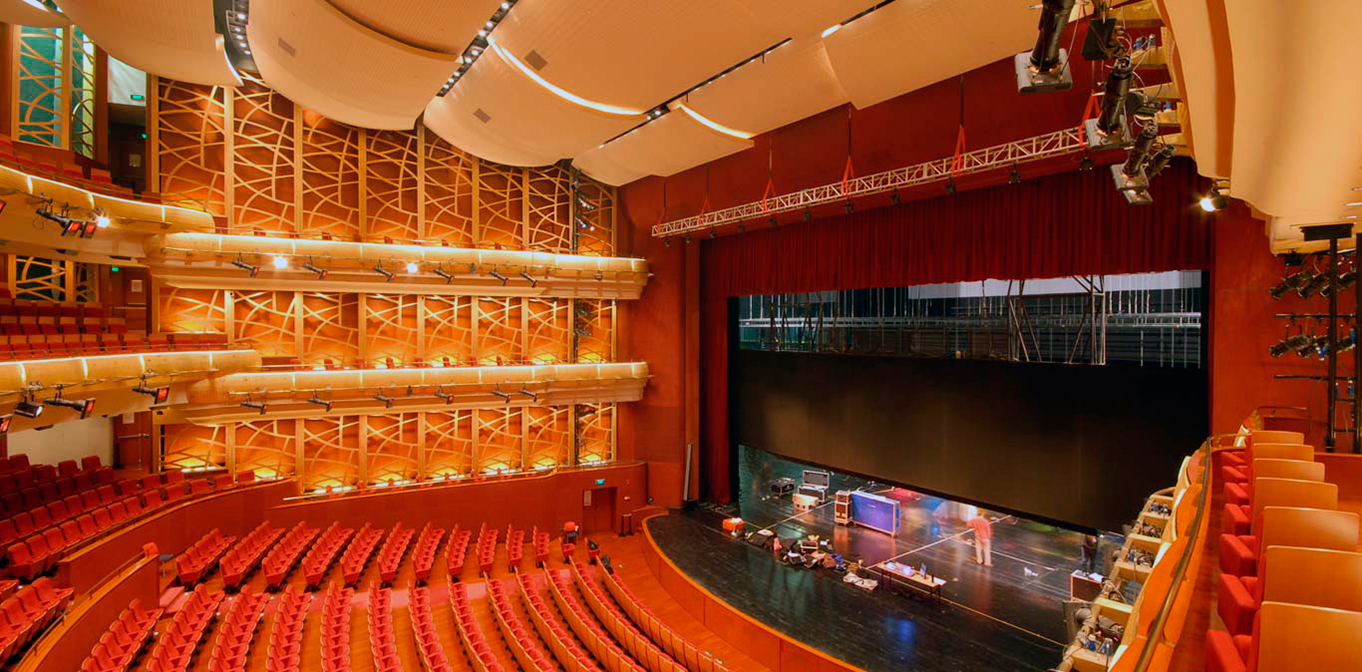 Lateral view of the 1 200-seat opera hall.

Photo © Zhang Wanjiang for Theatre Projects
2/8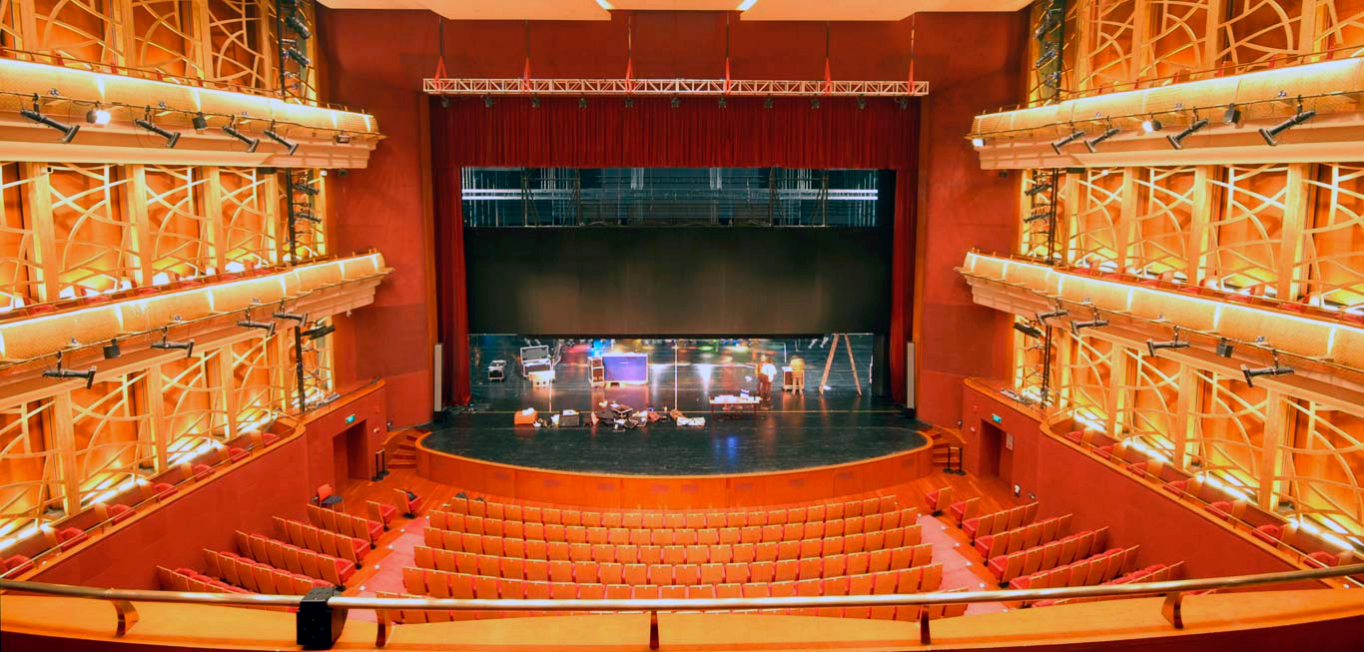 The 1 200-seat opera hall.

Photo © Zhang Wanjiang for Theatre Projects
3/8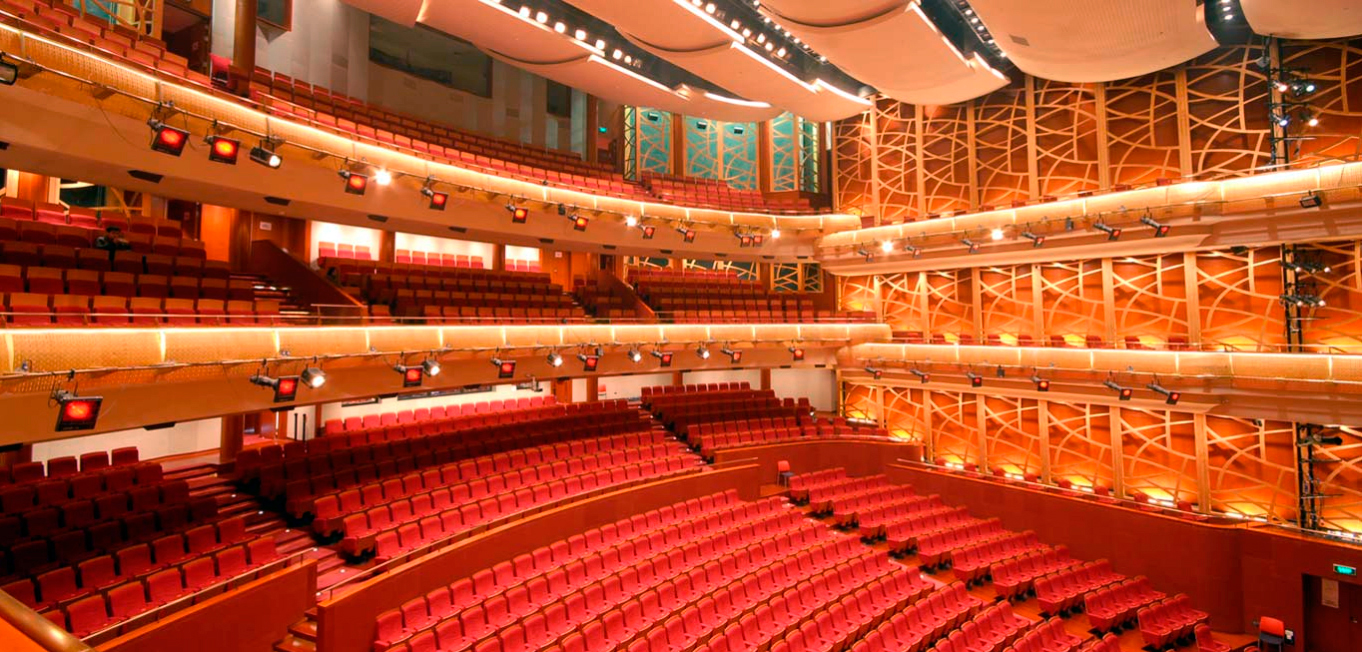 Balconies in the multifunctional opera hall.

Photo © Zhang Wanjiang for Theatre Projects
4/8
The 500-seat dinner theatre.

Photo © Kahle Acoustics
5/8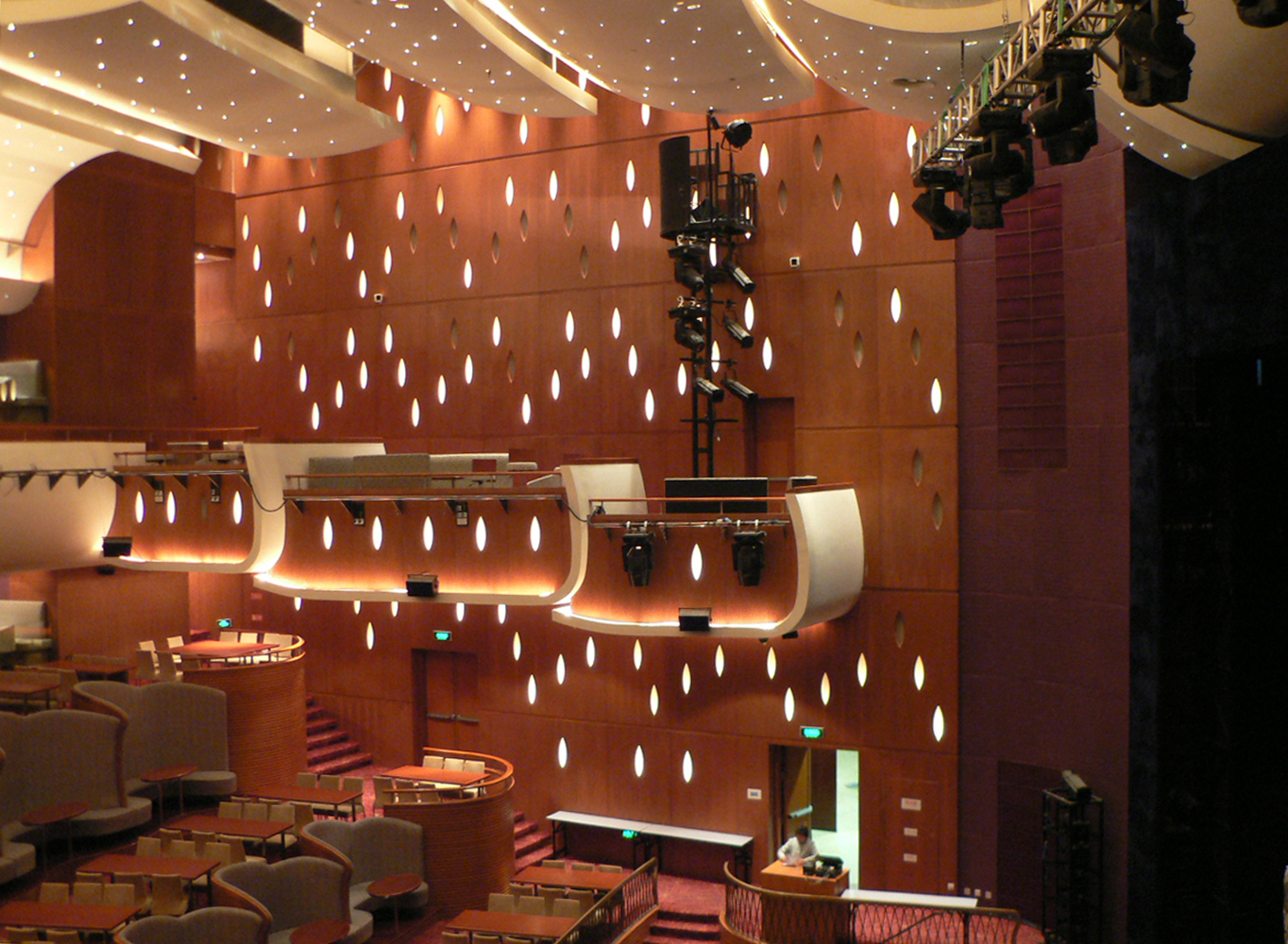 Balconies in the 500-seat dinner theatre.

Photo © Kahle Acoustics
6/8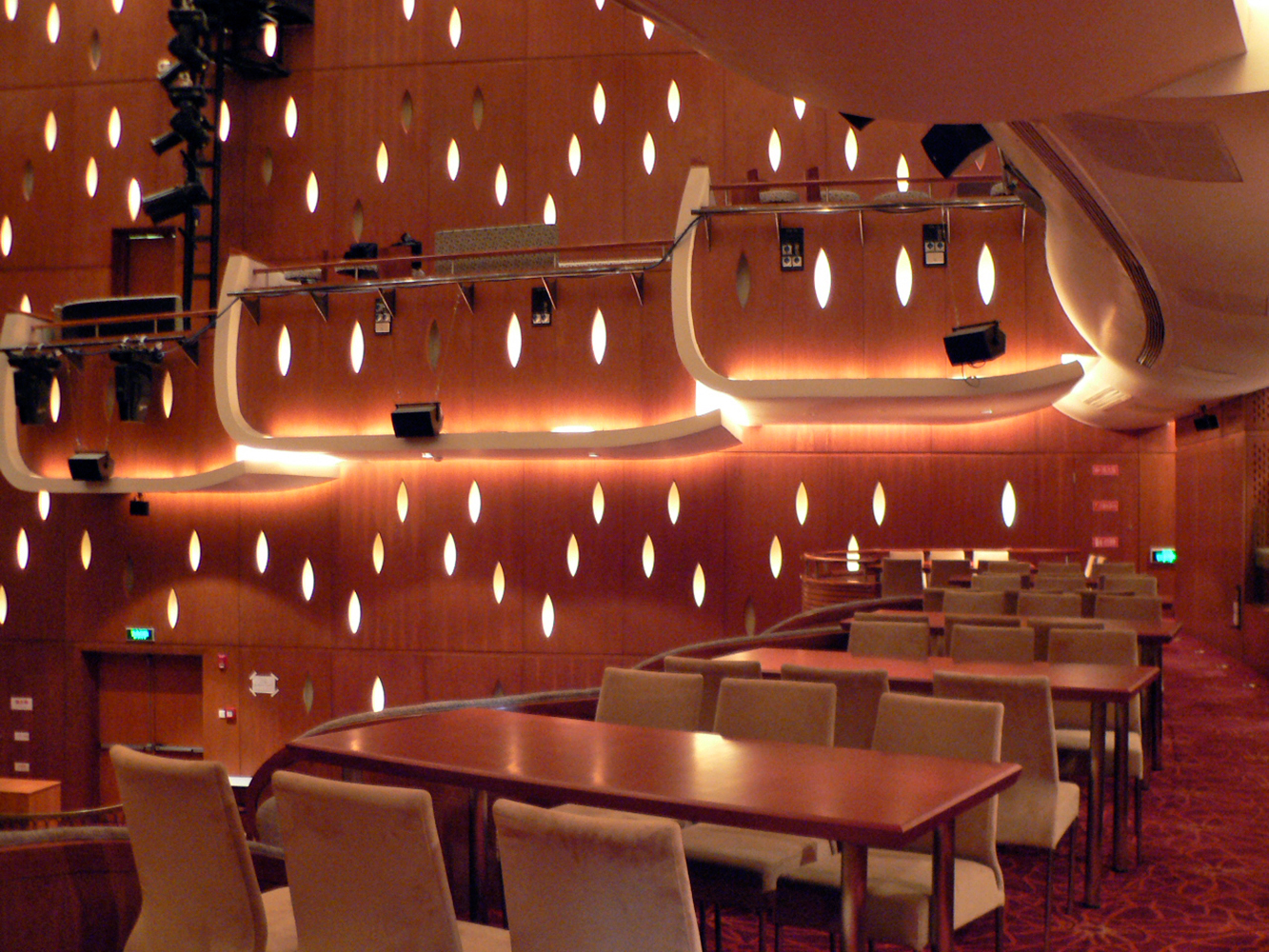 Dining Theatre.

Photo © Kahle Acoustics
7/8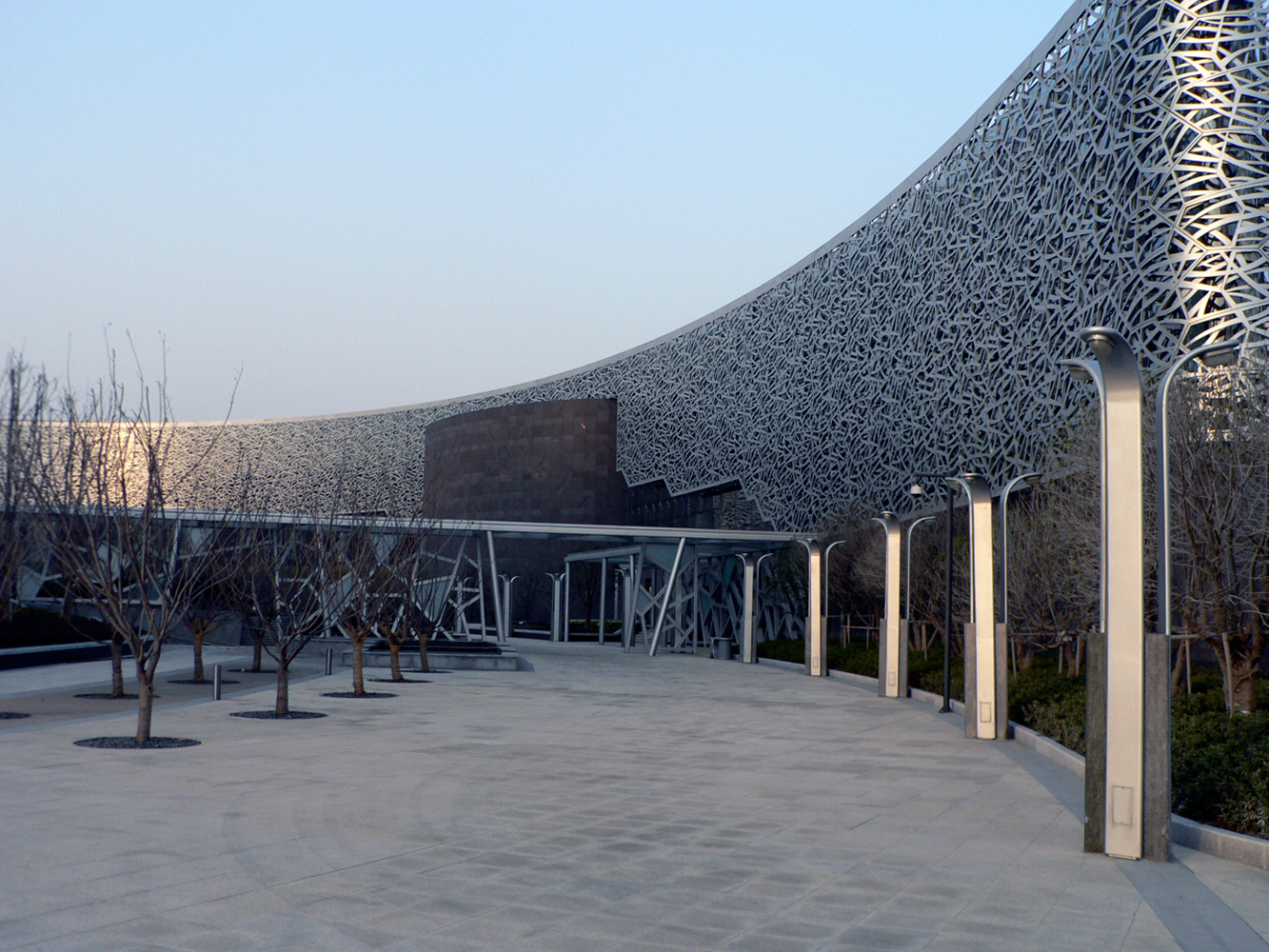 The Suzhou Culture & Arts Centre.

Photo © Kahle Acoustics
8/8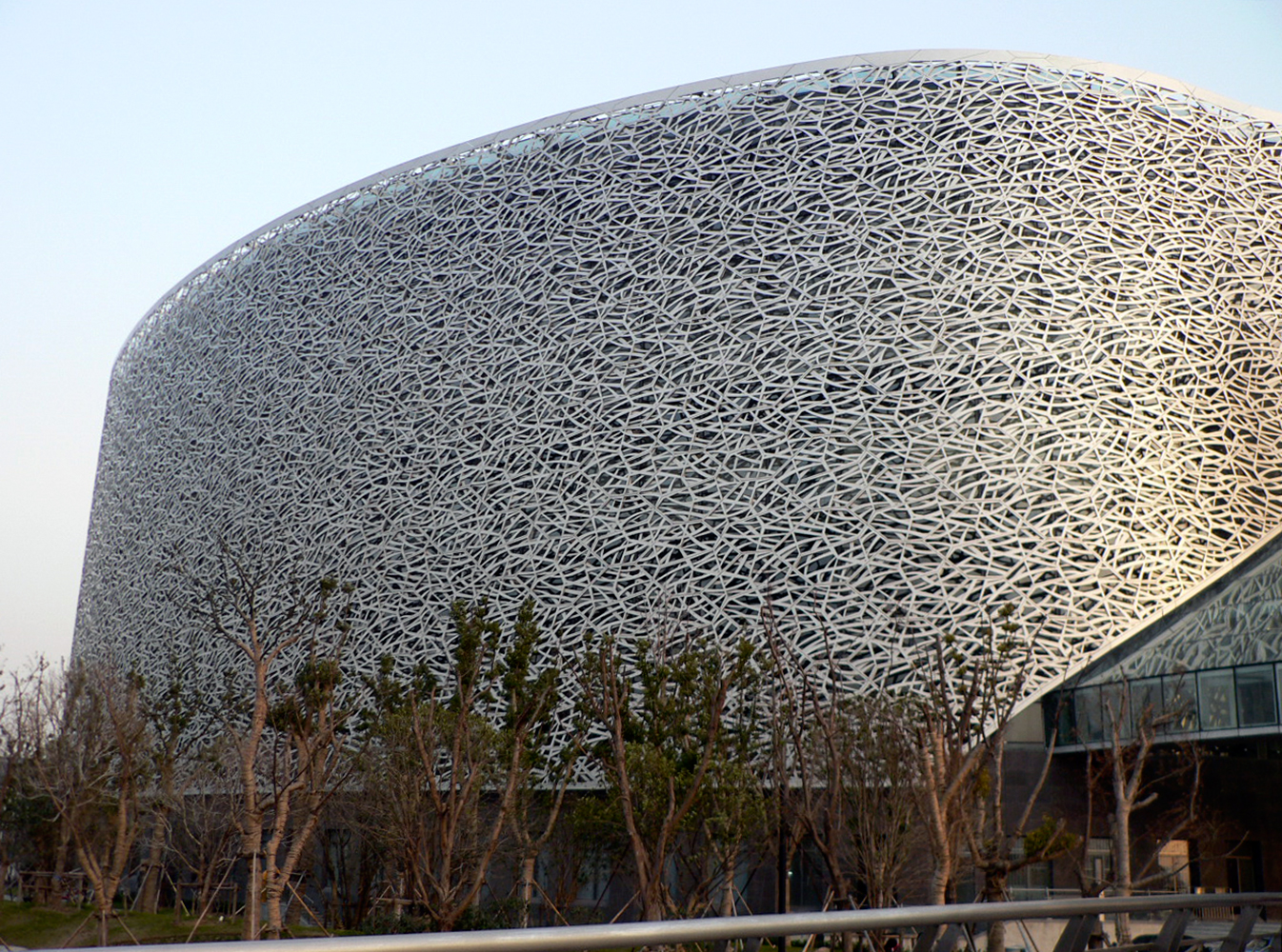 Exterior view.

Photo © Kahle Acoustics