KVS, Brussels
The Flemish Royal Theatre — installed in the mid-19th century into the former 18th century built arsenal —, has been entirely renovated and transformed, as well as augmented with a new building across the street, both of them being dedicated to theatre, music and dance. Landmarked building.
Information Sheet
New Build Renovation/Transformation KVS (Koninklijke Vlaamse Schouwburg) www.kvs.be
Location Brussels, Belgium. Landmarked building.
Project Cost 50 million €.
Time Frame Design: 1997-2001. Construction and renovation: 2002. Opening of new building with black box theatre: 2004. Opening of restored building with new theatre: April 2006.
Owner City of Brussels.
Architect(s) Michel Verliefden, A2RC Architects, Brussels www.a2rc.be • BOA, Brussels.
Theatre Planner(s) Concept: B-Group • Theatre Projects Consultants (TPC), London theatreprojects.com Design and construction supervision: AR-TE, France www.arpluste-architectes.com • dUCKS Scéno, France www.ducks.fr
Seat Count A 500-seat new theatre in the restored historic landmark building. Total area 11 000 m². A 250-seat black-box theatre in the new building across the street. Total area 6 410 m².
Uses Theatre, dance, concerts.
Services Comprehensive acoustic consulting services.
Team Eckhard Kahle, Project Manager for Artec Consultants Inc, from 1997 until 2000. Eckhard Kahle, Kahle Acoustics, starting 2001.
1/7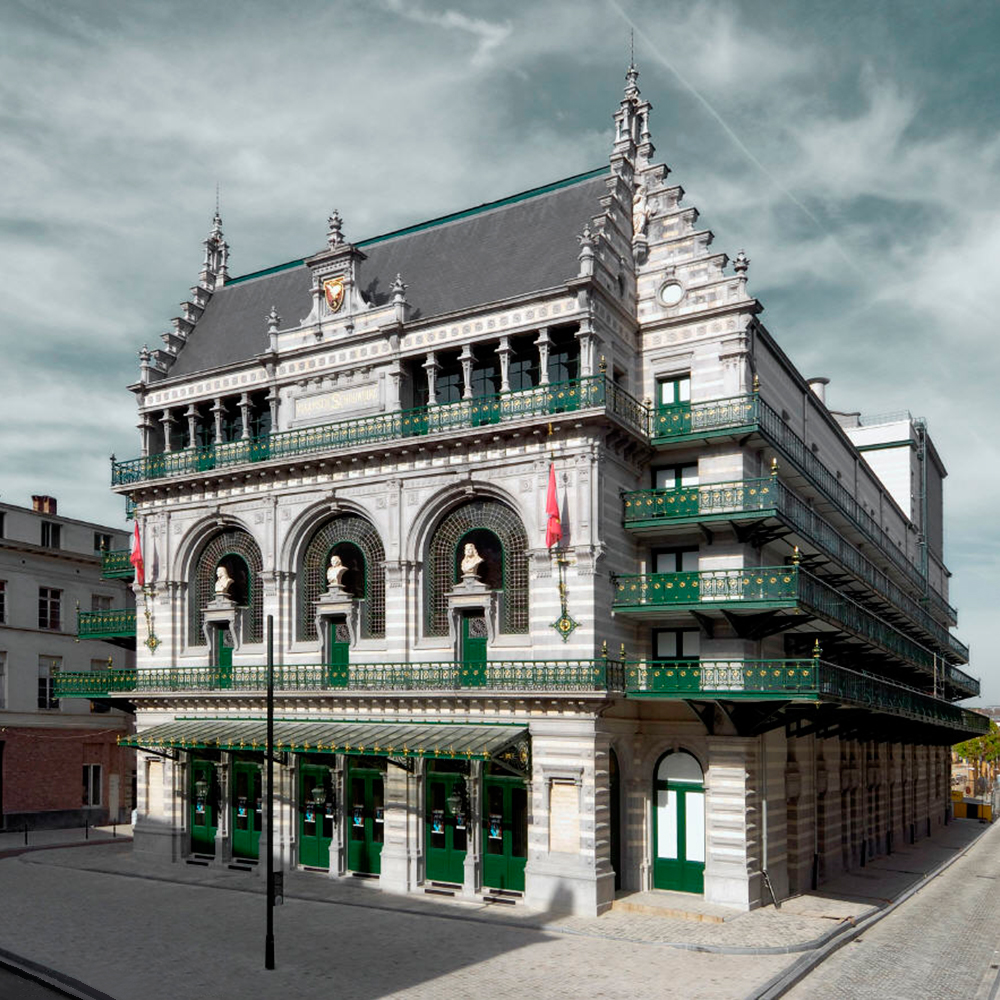 Restored historic landmark building.

Photo © Georges De Kinder
2/7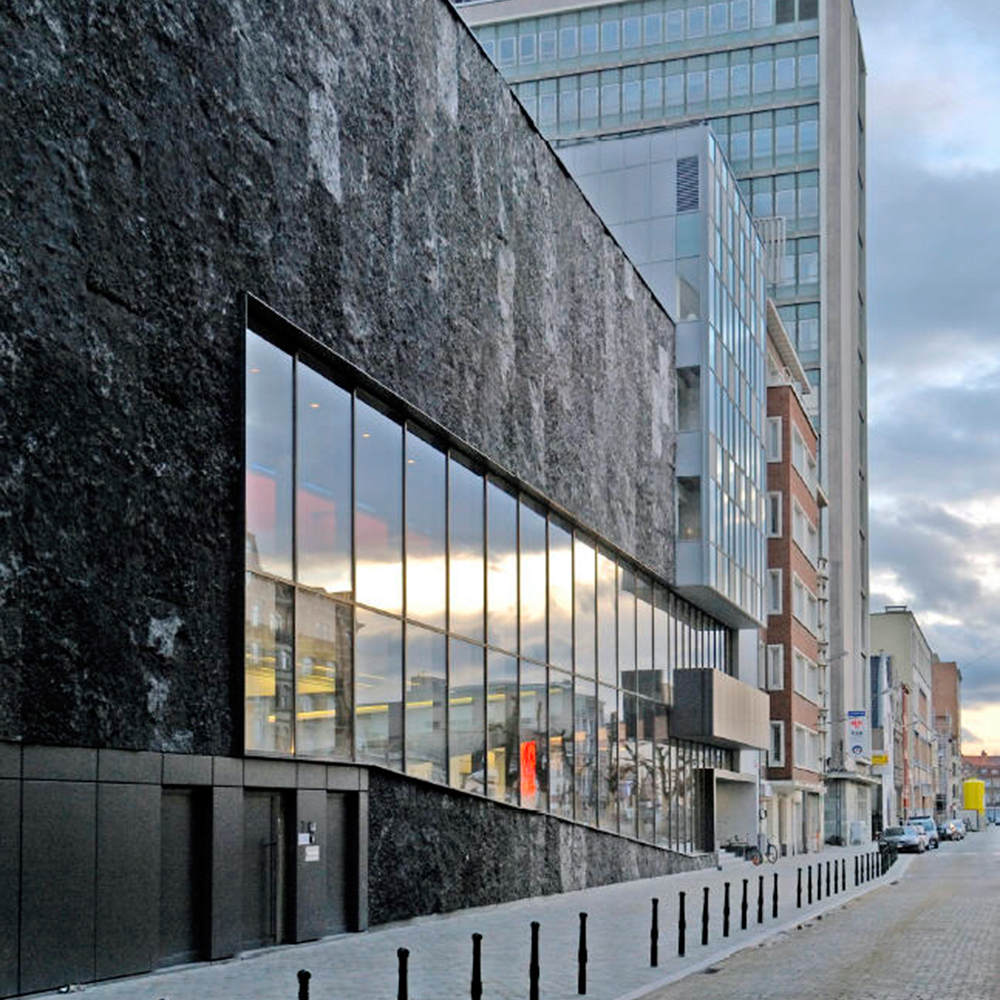 Extension building containing the black box.

Photo © Georges De Kinder
3/7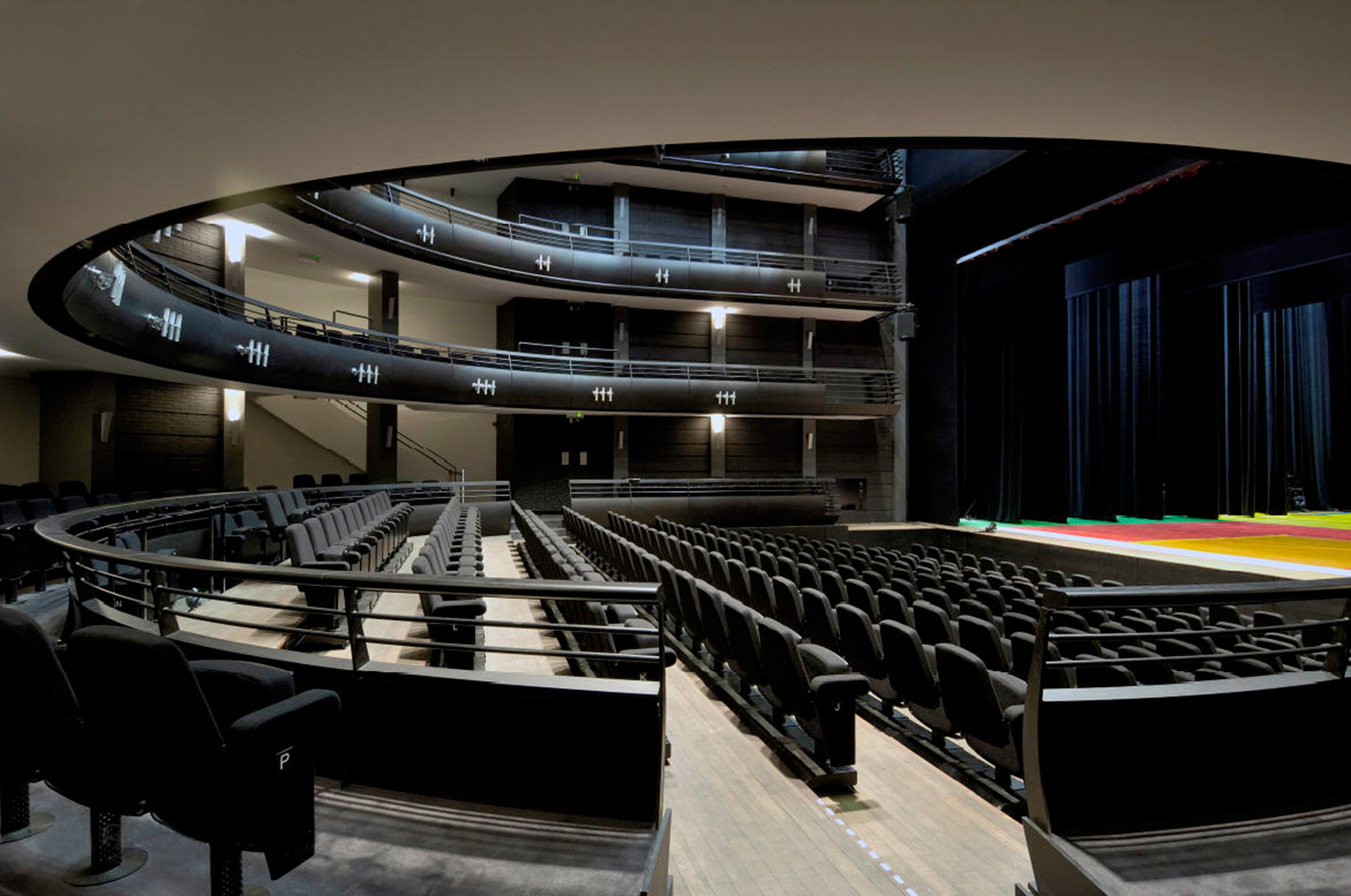 500-seat Bol room.

Photo © Georges De Kinder
4/7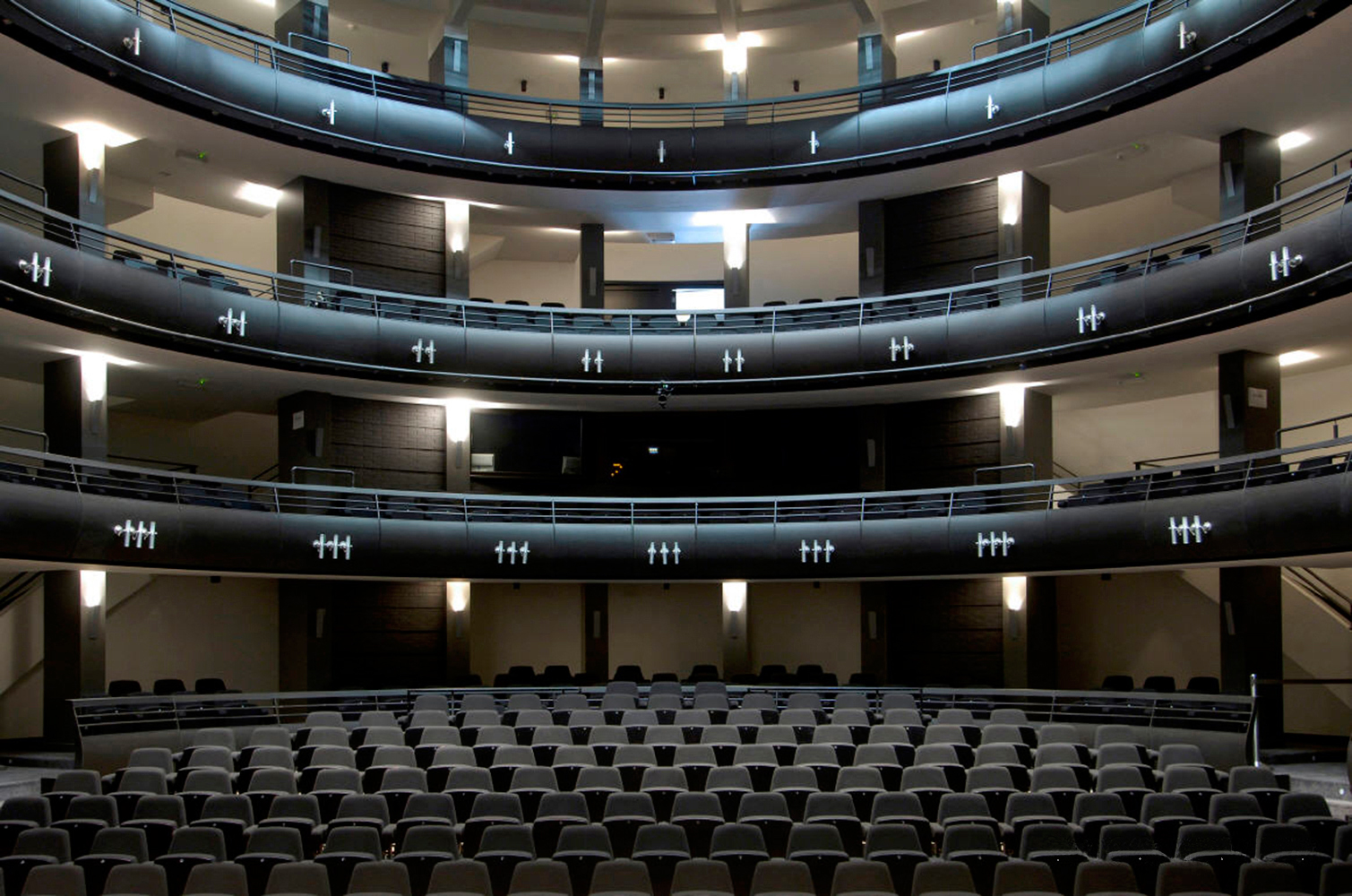 Balconies of the 500-seat Bol room, as seen from stage.

Photo © Georges De Kinder
5/7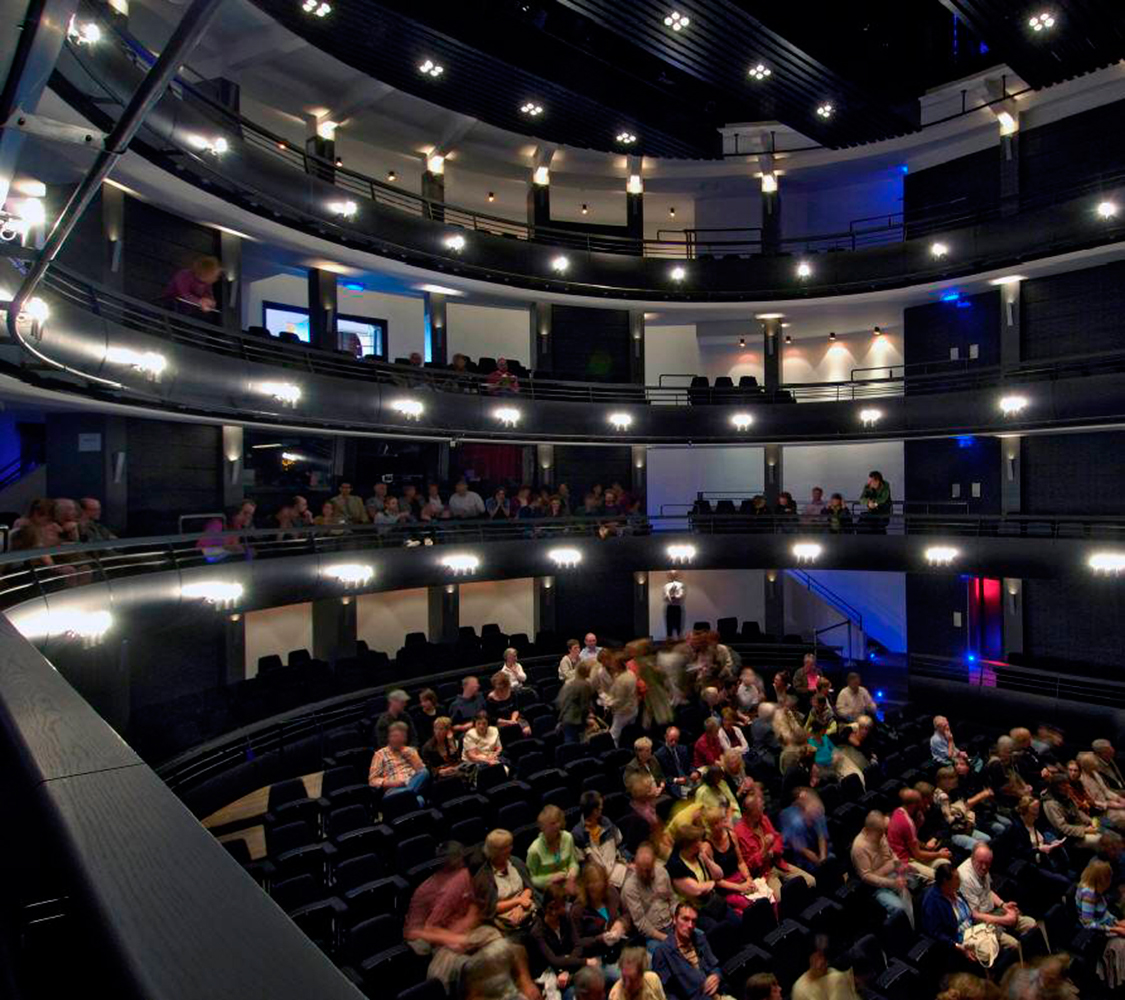 500-seat Bol auditorium during opening night.

Photo © Georges De Kinder
6/7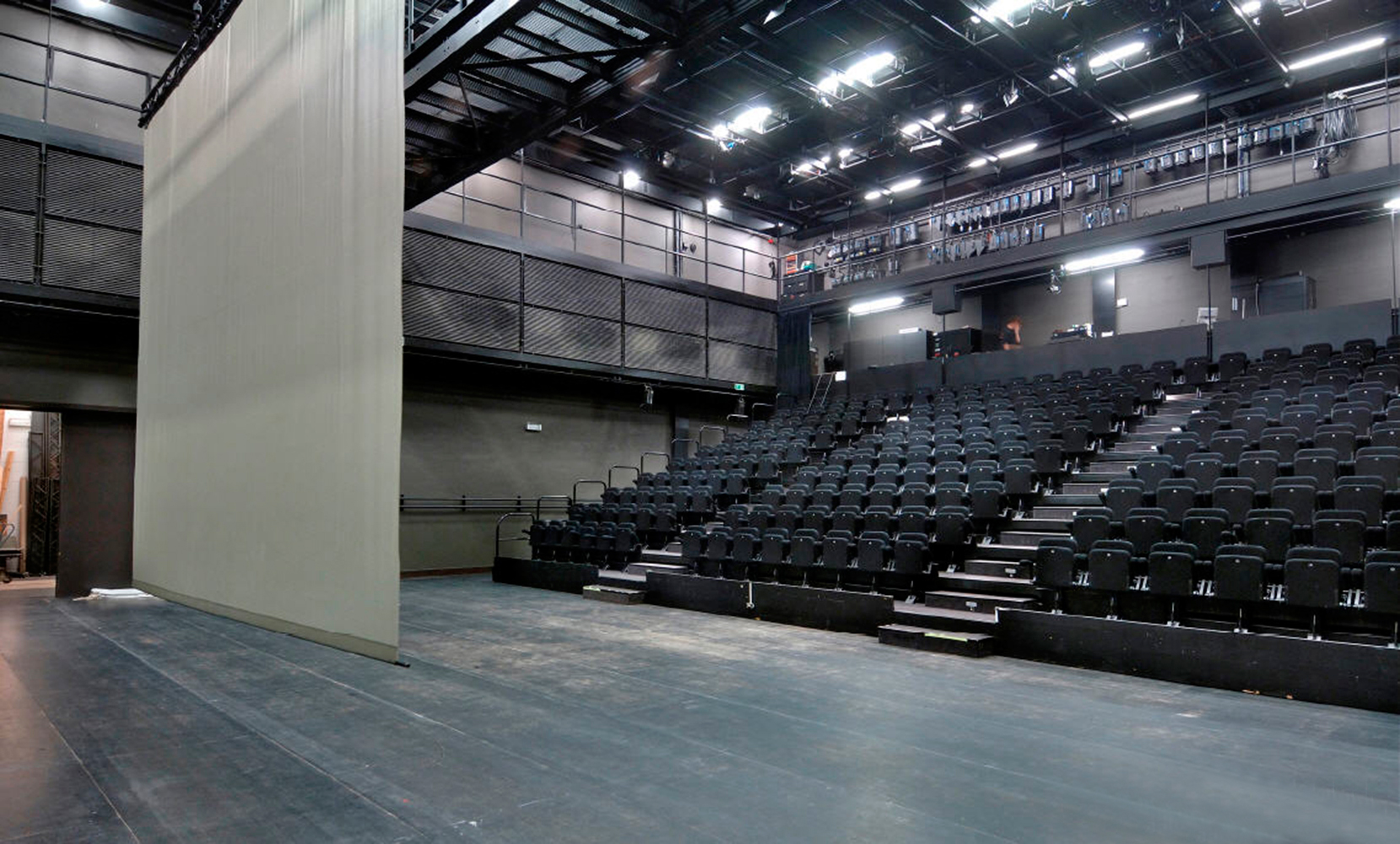 250-seat black box room.

Photo © Georges De Kinder
7/7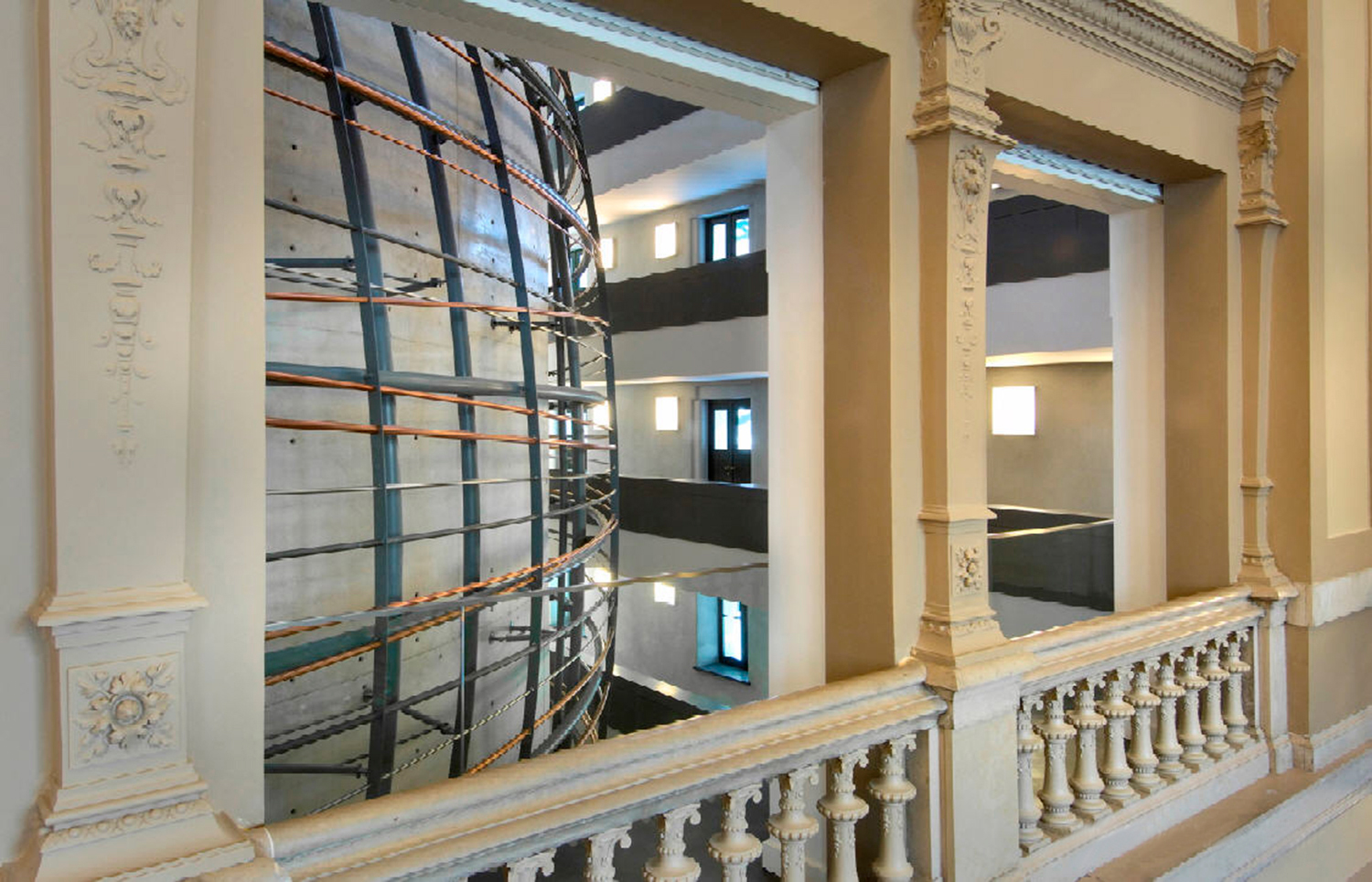 Outer shell of the 500-seat Bol auditorium as seen from the foyer.

Photo © Georges De Kinder